Journeyman Plumbers
Underground Utility Pipe Layer
Heavy Equipment Operator
To apply please email your resume to Tim O'Neill at [email protected] or fax it to us at 206-937-4563.
"Ken, Shaun and Steve were terrific. They were professional, courteous, prompt, and obviously very highly skilled. The overall experience from initial contact, communication to the work itself was absolutely top notch. I will not hesitate to use O'neil again. Awesome shop!"
"O'Neill's was punctual, accurately diagnosing a difficult situation. They had a supervisor stop by to check on the work periodically. They were able to get multiple people on the job with relatively short notice when the need arose. Overall, very professional, thorough, and resonable for the work performed. I will use them again."
"The plumber was on site promptly. He was friendly and he knew exactly what and how to accomplish the task at hand. The work took about 2 hours to complete. After completing the installation he thoroughly cleaned up the site."
"O'Neill Plumbing is my go to guys when it comes to plumbing work. They are honest, very responsive, and very dependable. They are also very tidy when they come into the house. They are just excellent!"
About Us
O'Neill Plumbing was originated in 1917 by James O'Neill. After working out of his home for several years, it became clear that he needed a shop. Times were good, indoor plumbing systems were on the upswing and construction of new homes made it apparent that West Seattle was a good place for a local plumber.
Contact Us
Burien & Des Moines:
206-241-4822
Downtown & Queen Anne:
206-223-0346
West Seattle:
206-932-5283
U-District & Northgate:
206-545-3751
Magnolia & Ballard:
206-782-4916
Bellevue:
425-455-0560
6056 California Ave. SW
Seattle, WA 98136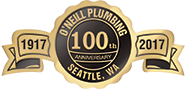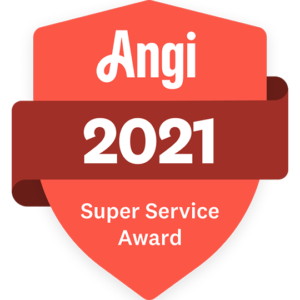 Previous Years Won:  2006 -2022