General Plumbing Services
Whether you need to replace an outdated water heater or want to install a new toilet, O'neill Plumbing has the experience to help. We will treat your home as if it was our own, offering the highest quality of customer service. For any drain cleaning, toilet replacement, faucet installation or garbage disposal work, contact us to request an appointment.
We offer a wide range of plumbing services
Faucet repairs:
Often times it is a simple fix if the faucet is leaking, won't shut off all the way, or is hard to turn on or off. We do carry several types to choose from if a new faucet is needed.
Water service repair/replace:
We provide free estimates for new lines from your meter to inside your home or office building. Over time our trenchless technology is used with little or no digging.
Garbage disposals:
We can repair most disposals, or replace with top of the line ISE brand, we will even install one that a customer provides themselves.
Toilet repairs:
Is your toilet running, loose at the floor, or often clog up ? Usually all it needs is a minor adjustment or replacing of a few parts that have worn out.
Toilet replacement:
We carry low flow, enviro friendly, water saving, better flushing toilets than the "do it yourself" stores.
Water Heaters:
We can repair and replace most all models. The average life of a water heater is 6-10 years, so don't wait for an emergency, replace it now.
Low water pressure problems:
Replace those old pipes with new to increase volume and better health
"Ken, Shaun and Steve were terrific. They were professional, courteous, prompt, and obviously very highly skilled. The overall experience from initial contact, communication to the work itself was absolutely top notch. I will not hesitate to use O'neil again. Awesome shop!"
"O'Neill's was punctual, accurately diagnosing a difficult situation. They had a supervisor stop by to check on the work periodically. They were able to get multiple people on the job with relatively short notice when the need arose. Overall, very professional, thorough, and resonable for the work performed. I will use them again."
"The plumber was on site promptly. He was friendly and he knew exactly what and how to accomplish the task at hand. The work took about 2 hours to complete. After completing the installation he thoroughly cleaned up the site."
"O'Neill Plumbing is my go to guys when it comes to plumbing work. They are honest, very responsive, and very dependable. They are also very tidy when they come into the house. They are just excellent!"
About Us
O'Neill Plumbing was originated in 1917 by James O'Neill. After working out of his home for several years, it became clear that he needed a shop. Times were good, indoor plumbing systems were on the upswing and construction of new homes made it apparent that West Seattle was a good place for a local plumber.
Contact Us
Burien & Des Moines:
206-241-4822
Downtown & Queen Anne:
206-223-0346
West Seattle:
206-932-5283
U-District & Northgate:
206-545-3751
Magnolia & Ballard:
206-782-4916
Bellevue:
425-455-0560
6056 California Ave. SW
Seattle, WA 98136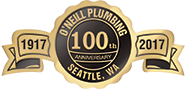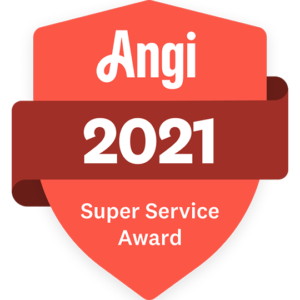 Previous Years Won:  2006 -2022