Underground Utilities
&

Construction Services
With our large inventory of cutting edge equipment and tools, we will get your on-site job done in no time. We can even perform video drain inspections, providing you with a fast solution for all your sewer problems.
Our company offers a wide range of repair and underground utilities services, including the following
Sewer repairs and pipe lining
We repair all types of pipes ie clay, concrete, a/c pipe to name a few. We also have the ability to insert a fiberglass liner to add years to the existing pipe without replacing it.
Hydro jetting
When that problem drain needs more powerful equipment, a hydro jetter can get the job done with high pressure water forcing obstructions down the line.
Trenchless sewer repairs
We can repair or replace most underground water and sewer pipes without digging.
Electronic pipe locating
We can locate the problem and it's depth precisely to eliminate any guess work and down time.
Point Repair
This is another form of trenchless repair, which can generally be performed in as little as two hours without by-pass pumping. We can repair any damaged areas and restore your sewer to its original capacity. This non-disruptive process is cost effective and requires no excavation.
Pipe Bursting
Efficiently bursts clay, concrete, PVC pipe, and cast iron-removing outdated or damaged pipes and replacing them with a new polyethylene pipe. This option provides significant cost savings and is an environmentally friendly process.
Repiping
Old galvanized steel pipes need to be replaced for health reasons and to increase flow. We use copper pipe, pex piping, and other plastic materials.
Sewer cleaning
Clogged or slow drains are easily cleaned with our state of the art equipment.
"Ken, Shaun and Steve were terrific. They were professional, courteous, prompt, and obviously very highly skilled. The overall experience from initial contact, communication to the work itself was absolutely top notch. I will not hesitate to use O'neil again. Awesome shop!"
"O'Neill's was punctual, accurately diagnosing a difficult situation. They had a supervisor stop by to check on the work periodically. They were able to get multiple people on the job with relatively short notice when the need arose. Overall, very professional, thorough, and resonable for the work performed. I will use them again."
"The plumber was on site promptly. He was friendly and he knew exactly what and how to accomplish the task at hand. The work took about 2 hours to complete. After completing the installation he thoroughly cleaned up the site."
"O'Neill Plumbing is my go to guys when it comes to plumbing work. They are honest, very responsive, and very dependable. They are also very tidy when they come into the house. They are just excellent!"
About Us
O'Neill Plumbing was originated in 1917 by James O'Neill. After working out of his home for several years, it became clear that he needed a shop. Times were good, indoor plumbing systems were on the upswing and construction of new homes made it apparent that West Seattle was a good place for a local plumber.
Contact Us
Burien & Des Moines:
206-241-4822
Downtown & Queen Anne:
206-223-0346
West Seattle:
206-932-5283
U-District & Northgate:
206-545-3751
Magnolia & Ballard:
206-782-4916
Bellevue:
425-455-0560
6056 California Ave. SW
Seattle, WA 98136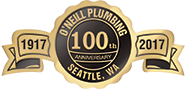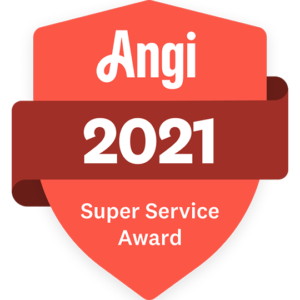 Previous Years Won:  2006 -2022