What Our Customers Are Saying
"I needed help with a side sewer line but I wanted to do the excavation work myself (I'm not in the market for paying $90+/hr for ditch-digging). I called around but the few plumbers I reached who did side-sewer work all insisted on quoting me a price of the whole job.
In stark contrast, the staff at O'Neill gave me explicit instructions on what to do to prep the pipe and were happy to come in and complete only the most specialized work I needed help with. I really could not have been more pleased with the outcome."
"Ken, Shaun and Steve were terrific. They were professional, courteous, prompt, and obviously very highly skilled. The overall experience from initial contact, communication to the work itself was absolutely top notch. I will not hesitate to use O'neil again. Awesome shop!"
"I can't say enough good things about this company! I got several bids to have my house re-piped. O'Neill came out about in the middle price-wise but I felt really comfortable from the start working with these guys.
They worked with me to ensure I understood all of the process and what they were going to do. They were clean and efficient and did an amazing job. As with most mechanical systems, there were some equipment issues but nothing due to the craftsmanship of Ken and Steve. They made sure everything was correct.
I am TOTALLY happy with the job and the price. They have restored my faith in contractors. Many thanks guys!"
"The plumber from O'Neill Plumbing Co. who gave me a quote spent enough time with me so that I understood what services would be performed and the cost. He considered several options, including one that would solve the problem but would likely cost less. Ultimately, that was the option we chose. He (Ken) and his colleague (John) were all business, getting the job done ahead of schedule and therefore under budget. They took care to protect my carpet and flooring and they cleaned up after themselves. I'd hire them back without hesitation."
"We had backed up drains in both our bathrooms and this was on a weekend. The plumber came promptly. He was able to figure out what the problem was, and was able to snake out the drain through outside access without disassembling fixtures. He finished the job within the one hour minimum charge. He explained why we had the problem and what to look for in the future, as well as describing some long term remediation options."
"O'Neill's was punctual, accurately diagnosing a difficult situation. They had a supervisor stop by to check on the work periodically. They were able to get multiple people on the job with relatively short notice when the need arose. Overall, very professional, thorough, and resonable for the work performed. I will use them again."
"The plumber was on site promptly. He was friendly and he knew exactly what and how to accomplish the task at hand. The work took about 2 hours to complete. After completing the installation he thoroughly cleaned up the site."
"O'Neill Plumbing is my go to guys when it comes to plumbing work. They are honest, very responsive, and very dependable. They are also very tidy when they come into the house. They are just excellent!"
About Us
O'Neill Plumbing was originated in 1917 by James O'Neill. After working out of his home for several years, it became clear that he needed a shop. Times were good, indoor plumbing systems were on the upswing and construction of new homes made it apparent that West Seattle was a good place for a local plumber.
Contact Us
Burien & Des Moines:
206-241-4822
Downtown & Queen Anne:
206-223-0346
West Seattle:
206-932-5283
U-District & Northgate:
206-545-3751
Magnolia & Ballard:
206-782-4916
Bellevue:
425-455-0560
6056 California Ave. SW
Seattle, WA 98136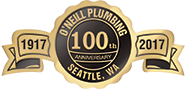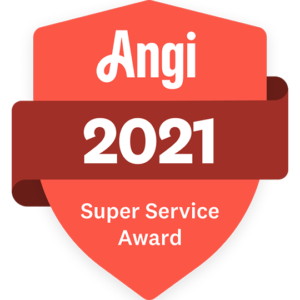 Previous Years Won:  2006 -2022